Tree surgery
It is important to exercise caution when deciding which arboricultural contractor to employ. Tree surgery requires knowledge, skill and experience. Inadequately qualified contractors may cause not only irreparable damage to your trees but also damage to your property.
Most people are unaware that there is a British Standard for Tree Work. 'BS 3998:2010 Tree Work-Recommendations' provides guidance on the main tree work operations. The standard is in place to ensure not only that work carried out on trees has the minimum impact on their health and structural condition, but also that the objectives based on the requirements of those requesting the works are achieved. For example, crown reduction can be undertaken to maintain the height and spread of a tree. If carried out incorrectly, with branches not cut back to suitable points of growth or too much of the crown removed, the subsequent re-growth may be more profuse, faster growing and with larger leaves than before. As a consequence, the original objective is not fulfilled whilst potentially costing the tree owner a large sum of money in the process.
If you require the services of a tree surgeon, we are happy to recommend, free of charge, suitably qualified, insured and experienced tree surgeons/arborists that work in accordance with BS 3998:2010, located in the following counties: Cumbria (Coniston, Windermere, Ambleside & Grange-over-Sands), Lancashire, Hertfordshire, Essex, Suffolk and Buckinghamshire.
If you require advice regarding the safety of a tree or guidance on managing the health and condition of a tree, please consider engaging the services of an independent tree consultant or arboricultural consultancy company such as ourselves. We will not only provide impartial advice, but we are also likely to be more qualified than a contractor to assess, objectively, the risk posed by trees. Although, as tree experts, we predominantly provide consultancy services with a specialism in tree risk management and tree stability, we are also able to offer, where required, a range of specialist tree surgery and tree care services to ensure that our clients receive the highest possible standards of tree work.
What we do:
sensitive pruning of significant trees such as those with high amenity value, trees covered by tree preservation orders, ancient and veteran trees
installation of flexible cable bracing systems
aerial tree inspections
veteran tree management
conservation arboriculture
tree planting
formative pruning
What we don't do:
general contracting
hedge trimming
site clearance
forestry
large tree removal
stump grinding
For further information on tree management please either contact us or view our 'Tree care' page.
Contact us for more information or to discuss your requirements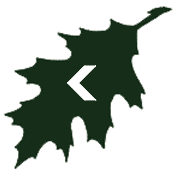 BACK TO SERVICES
We adopt a scientific approach to tree care. In addition to visual assessment, we can carry out decay mapping... READ MORE
Some trees are of particular importance in terms of the diversity of wildlife that they support. Trees that possess... READ MORE