Testimonials
Over the past ten years we have established a close working relationship with many of our clients, many of whom come back to us again and again. These include individual homeowners and large organisations, a small selection of whom have kindly provided the testimonials below.
Alastair Cunningham
Senior Arboricultural Officer – Wycombe District Council, Buckinghamshire
Paul Melarange of Thinktrees Ltd. provides a high quality consultancy service, particularly in the case of our larger and older prestigious trees with significant historic and cultural value – mostly located in areas with very high public presence. Paul has provided a valuable service assessing tree risk using both climbing inspections and specialist tomography equipment to monitor and identify degradation of the stems. He produces comprehensive reports with sound recommendations.
Adam Mason
Managing Director – Mason's Tree Surgery Ltd. Colchester, Essex
We have had a business relationship with Paul Melarange of Thinktrees Ltd. for many years and we would have no hesitation in recommending his superb services.
We have always been extremely impressed with his professional attitude and approachable manner; his knowledge and experience in Arboricultural matters is exceptional. He offers a highly professional service and his attention to detail means you can be confident in the advice provided. For a competent, friendly, prompt service, we wouldn't call anyone else.
Stanley Crescent Garden Committee
Stanley Crescent Gardens, Notting Hill, London
We contacted Paul Melarange as we needed a specialist to assess the health of a mature London Plane with a large wound on its trunk. Paul produced a very thorough report based on results he gained using picus sonic tomography.
We very much appreciated Paul's willingness to take the time to explain his findings, both in person and on the telephone, and to answer all of our questions. We were impressed by his integrity, professionalism and kindness and have no hesitations in recommending him to others.
Contact us for more information or to discuss your requirements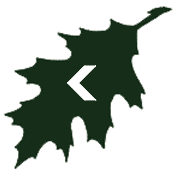 BACK TO SERVICES