The Arbotom
Our latest piece of equipment for detailed tree inspection leads the way in the assessment of tree fracture stability. The tree consultants at Thinktrees Ltd. have been using sonic tomography to map decay in trees for several years, with the help of the Picus Sonic Tomograph. Although this equipment can be very accurate and produces a recognisable and easily interpreted tomogram, it is limited in terms of assessing the fracture stability of stems.
We are pleased to announce that we are now able to offer an alternative to Picus: the Arbotom impulse tomography unit developed by the German physicist, researcher and wood analysis expert Frank Rinn of RINNTECH. There are currently only two other Arbotom units in the UK, one of which is used exclusively for research purposes.
The Arbotom works in a similar way to the Picus, using the relative velocity of sound waves, induced across the stem, to construct a two-dimensional picture (a tomogram) that shows zones of different sound transmission properties. However, the zones shown in the tomogram produced by the Arbotom are colour-coded slightly differently to those produced by the Picus. The intact wood is shown as green and degraded wood or hollows as red or purple.
The advantage of the Arbotom is its ability to calculate the section modulus (a geometric property for a given cross-section used in structural engineering to evaluate the strength of an object). This enables the load-carrying capacity of the cross section of the stem to be determined. This information can then be combined with the 'tree statics' model to estimate a factor of safety for the tree.
The Arbotom system also incorporates an additional piece of equipment called an 'Arboradix'. This is a tool used in conjunction with the Arbotom to locate and assess the integrity of the structural roots. The software accompanying the equipment enables a line graph to be produced, which indicates the main rooting area and extent of major roots from the base of the stem.
We consider this to be a major step forward in the assessment of tree stability and look forward to pioneering this revolutionary piece of equipment.
Contact us for more information or to discuss your requirements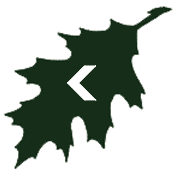 BACK TO  NEWS